The 2GR-FE, 3.5ltr V6 conversion
We have completed eight of these conversions up to now (1/3/11), into the Mk2 MR2 chassis.
For those of you who don't know this engine it is normally found in the Lexus RX350 or the IS350 models. It produces 270bhp in standard form (at the wheels, more like 300bhp at the fly), that is running with both CATS and the stock ECU.
However all Woodsport conversions leave us running 325bhp and 285lbs/ft of torque, which is 50bhp more than the Lotus Evora (same engine) 
Here is the 2GR in the early stages of installation....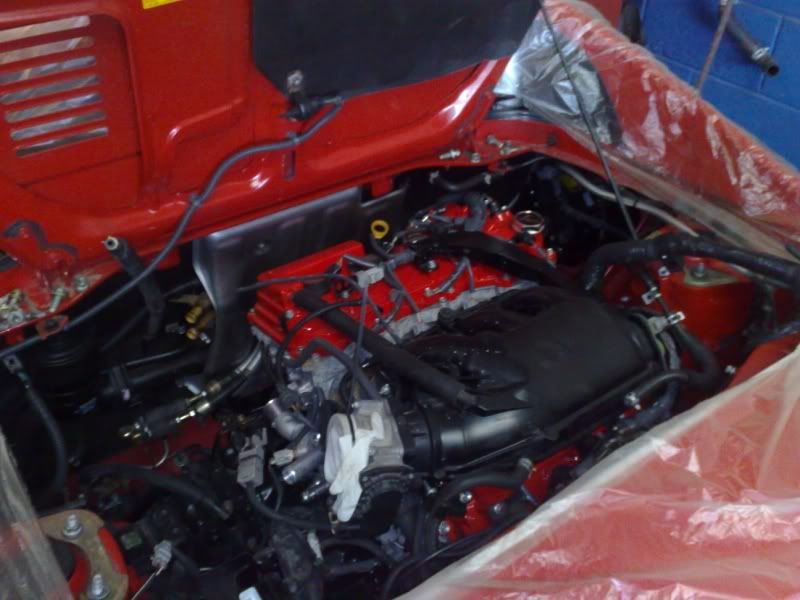 And a video of it running.
[youtube:http://www.youtube.com/watch?v=J4K-rq1eqlo]
For further details of pricing and options on this engine please email or call me.
We can offer the amazing 2GR-FE engine in all 3 marques of the MR2, so Mk1, Mk2 and Mk3 are all possible options although each has its own level of difficulty and price.
A supercharged option for this engine will also be available in the coming months, according to the supercharger kit's developer. This will be on the stock ECU and injectors so even higher BHP numbers will be achievable using a standalone ECU and injector upgrade.Updates will appear here as they happen.
-------------------------------------------------------------------------------------------------- 
Another 2gr-fe equipped Mk2 Mr2 has now been completed, this one is in a 355 replica kit and it goes like stink! Really sounds bang on the button for a Ferrari replica as well, and is running with a Berk silencer.
[youtube:http://www.youtube.com/watch?v=M0dSCspFo_A]
95% completed engine bay shot below.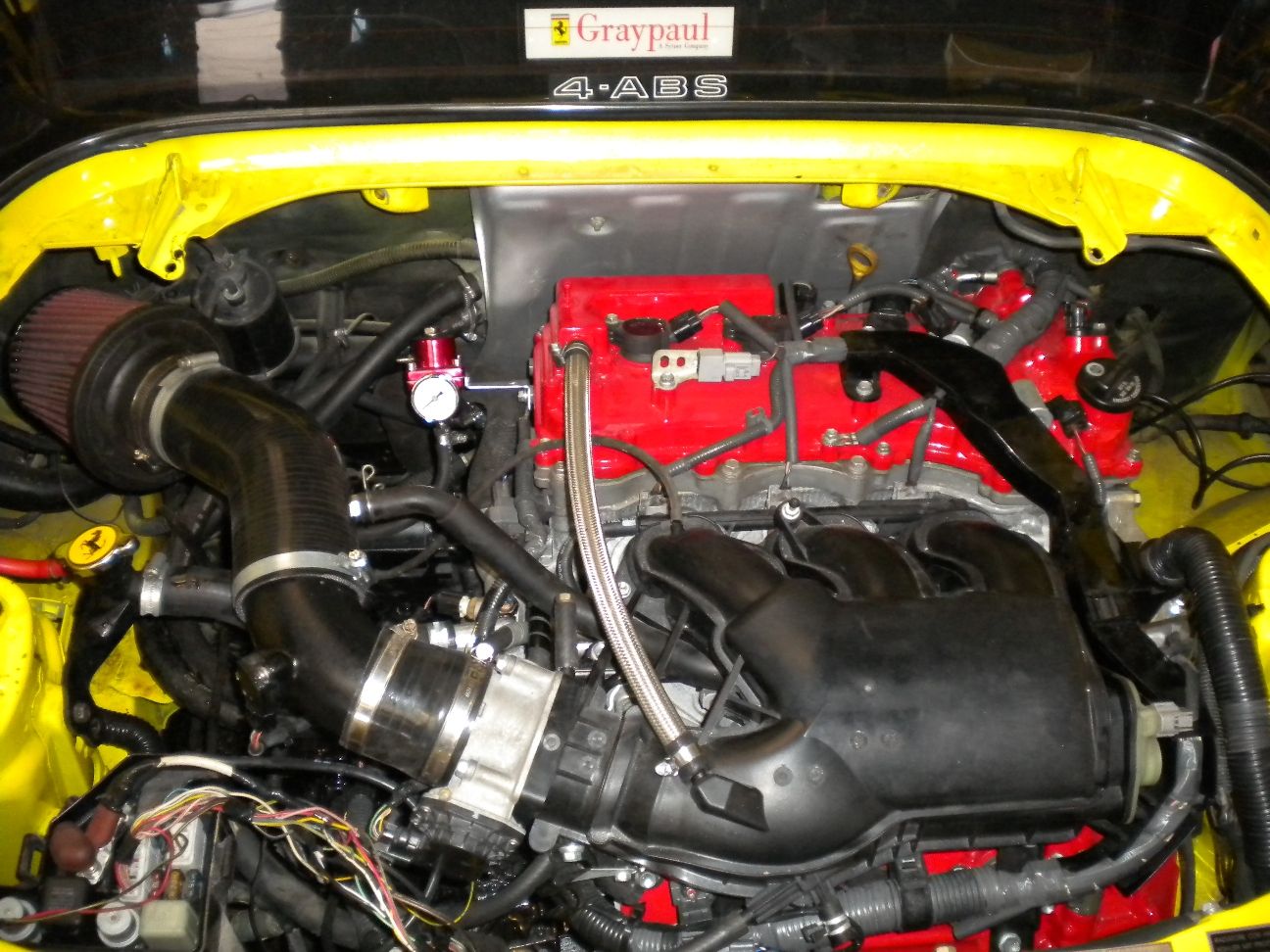 [youtube:http://www.youtube.com/watch?v=R1epvv7R1po]
Here is a Mk2 in the US with a 2gr-fe fitted, no clutch dumping required, it will just do this with throttle control there is so much torque available.
[youtube:http://www.youtube.com/watch?v=zJO_2wz9wk8]
The recent dyno of this conversion showing 325 bhp and 285 lbs/ft of torque, the lower graphs are of the previous 3vz-fe V6 at 215bhp.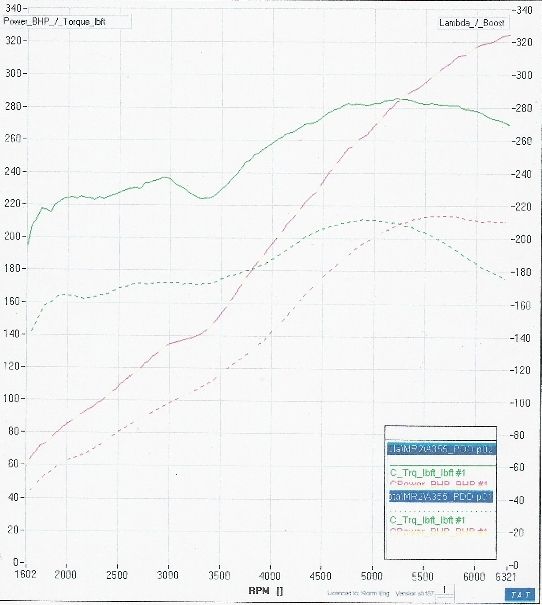 Our latest project is installing this crazy V6 engine into a Mk1 Mr2, full details of that will follow.