Woodsport was founded back in 2001, it's birth came from my personal love and ownership of MR2's - and being a time served mechanic - naturally I learned everything about it. Slowly, I found myself working on friends and other peoples club cars.
From there, it grew into a full time job. In the early days we specialised in Mk1 MR2 restoration, engine changes and day to day servicing. We have always tried to push the boundaries in terms of cheap, available upgrades for MR2 owners. Indeed, we invented the Celica brake upgrades for Mk1's that are now commonplace, we also discovered the Corolla wheel arch modification, the Ford Escort sill repair method, and various other MR2 money saving free upgrades, including a manual choke conversion kit to rid Mk1 owners of horrible waxstat issues.

In 2002 Woodsport became the first mr2 garage in europe to install a 3S-GTE into a Mk1 MR2, shortly after that we became the first to do the same with the V6 engine, in fact we brought the V6 engine conversion to the UK and overcame all of the niggles and problems associated with that conversion. A full year of research was carried out before the first build, and today every V6 powered MR2 and 3S-GTE powered Mk1 in the UK is based and built on the knowledge and research carried out all those years ago. We have always published this information for the DIY homebuilder to complete these builds themselves, that is the Woodsport ethos. MR2 enthusiasts first and foremost, even if it helps the competition!

In 2004 we started offering the Mk1 3S-GTE conversion to the public and have since built many examples, and in 2005 we started offering the same service for Mk2 v6 customers, with the 3VZ-FE. Since then, we have built over 90 cars in NA, supercharged and turbocharged form, indeed the TRD supercharged variants are only possible using the Woodsport idle speed controller adaptor body, designed by us. We have also undertaken Mk2 NA to turbo transplants inside one day, and we pride ourselves in being able to carry out Mk1 timing belt changes in 40 minutes while the customer waits..... Toyota quote 2.5hours!
We pride ourselves in being the first in the UK to accomplish many "first time" conversions, the recent V8 Mk1 Mr2 and Turbocharged 5vz-fe Mk2 Mr2 being prime examples. Every year we do more new conversions than any other Toyota garage in the UK, this includes a 2zz-ge powered Mk1 Mr2 and one or two other surprises coming later this year! So if you have an engine/car combo that you like the sound of just get in touch and we can discuss the options and possibilities.

In 2008, Woodsport became the first in the world to install a 3VZ-FE V6 into a MK3 roadster, once again, pushing the boundaries in MR2 engine transplants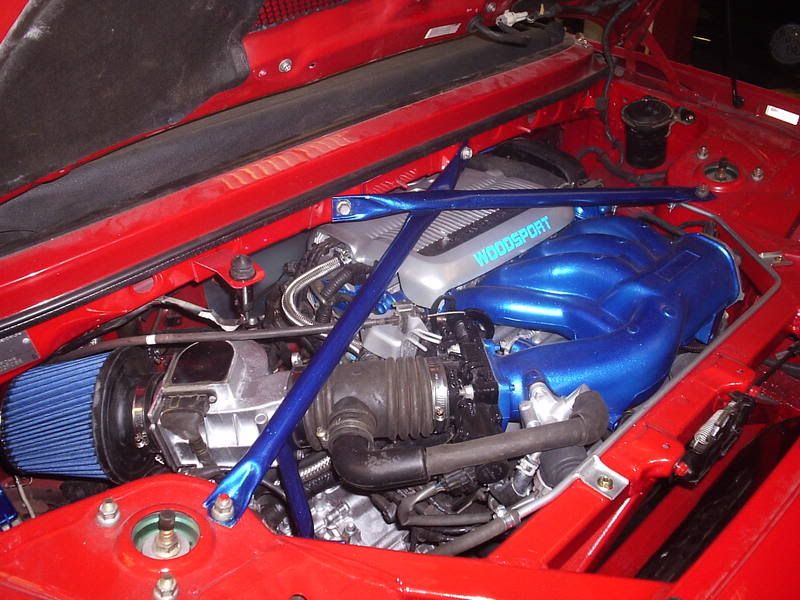 Woodsport also has a fully functioning bodyshop and spraying facilities.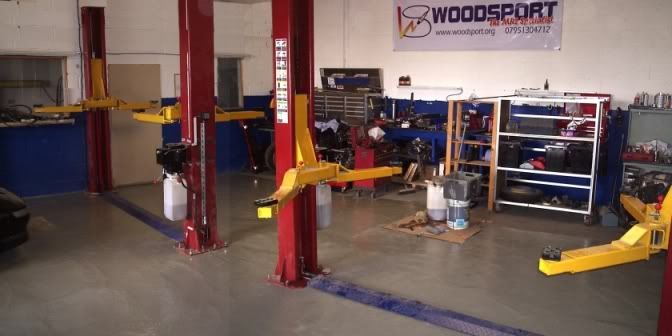 So if you haven't been a regular on MR2 forums for the last ten years that's a little insight into who we are and what we do.